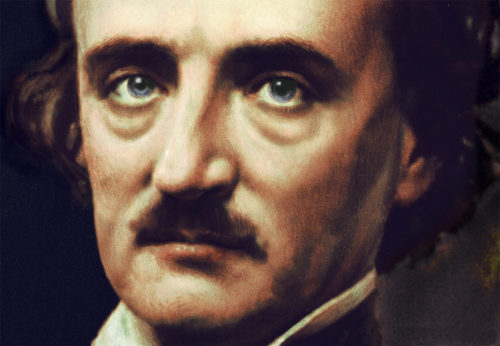 by Kevin Alfred Strom
I REGARD POE (pictured) as an instinctive, intuitive Cosmotheist thinker, though he did not construct or expound a religion or philosophy based upon his ideas as did William Pierce and others.
Consider Poe's words from his 'prose poem' Eureka, which he held to be one of his most important works, though it is among his most ignored today. Poe makes many errors in Eureka, but few that cannot be excused by the limited scientific knowledge of his day. He didn't have the facts available to Pierce, Romer, Dawkins, Cattell, or even Shaw and Nietzsche; but he did see far more deeply than most writers of his time. Some of his intuitive insights are astounding.
One of the central ideas of Cosmotheism is that Man's consciousness is but part of the emerging self-consciousness of the universe. Poe, who also seems to anticipate the idea of entropy in this passage, said: